'Ginger Citrus Salad Dressing'
Semisweet with a punchy flavor and light, creamy texture.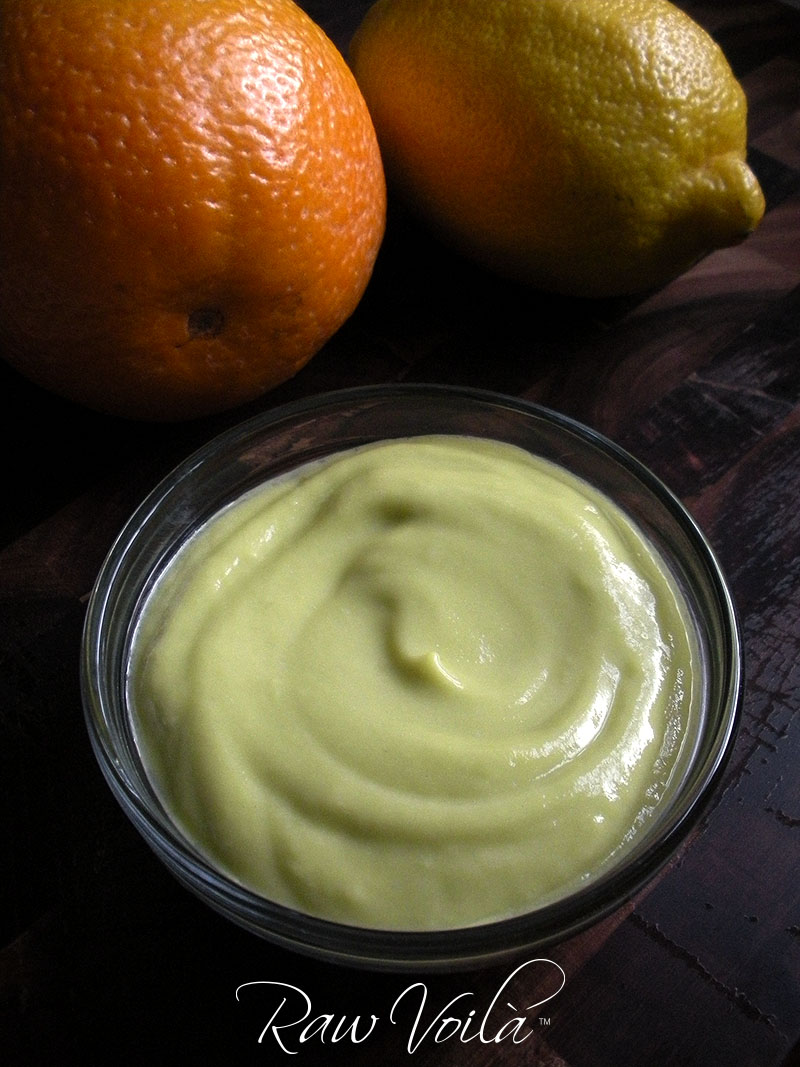 1/4 cup ripe avocado, tightly packed
1/4 cup freshly squeezed orange juice
1 tablespoon freshly squeezed lemon juice
1 tablespoon raw Tupelo honey
1 teaspoon first cold pressed, extra-virgin olive oil
1 level teaspoon fresh ginger root, peeled and finely grated
1/4 teaspoon grey sea salt (fine grind)
Using a mini-prep food processor or high-speed blender, blend together all of the ingredients until creamy, pausing periodically to scrape down the sides and help the mixture turn over. Store the finished dressing in an airtight container inside of the refrigerator and use within 3 days.
---
A few tips…

The listed ingredients roughly amount to five ounces of Ginger Citrus Salad Dressing. Double or triple the recipe as needed.

A microplane was used to finely grate the ginger root.

The ingredients can also be mixed by hand. With a little elbow grease, the end result should be fairly close to that of a blender or food processor. Use the back of a fork to mash the avocado until it becomes as smooth as possible. Next, integrate the raw honey, olive oil, finely grated ginger root, and salt. Last, use a whisk to whip into the mixture the orange and lemon juices, small increments at a time, until the the dressing becomes fluffy.

This simple citrus dressing can also be used as a base for other creations. For a more savory version, add finely chopped onion and/or minced fresh herbs.