'Candied Navel'
Delightfully sweet liquid sunshine.
Florida Navel oranges are wonderfully succulent and an excellent source of vitamin C. They can be found starting sometime in November through January, so now is the perfect time to enjoy them. Dates, thought of by many as 'nature's candy', are a great source of potassium, calcium, iron and magnesium as well as fiber. Oranges and dates in general are fabulous sources of healthy carbohydrates.
The two paired together make not only a nutritious combination but also a delicious blend.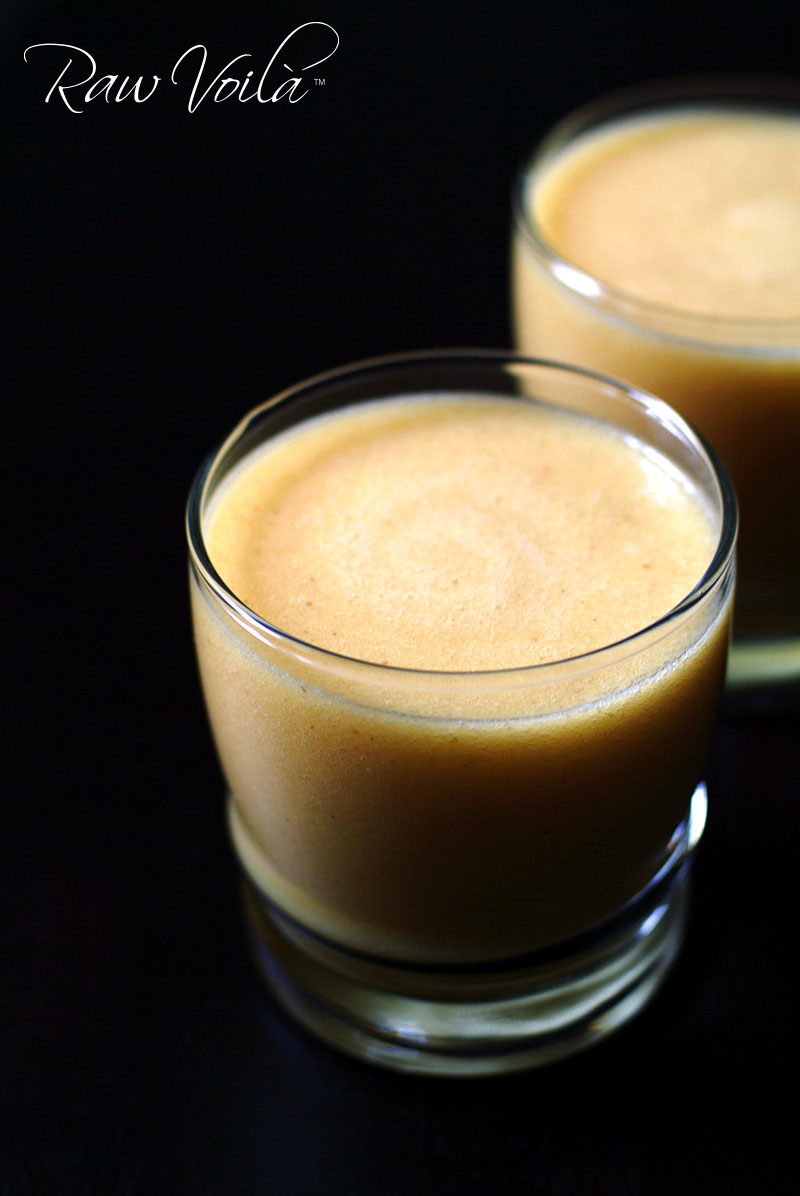 2 large ripe Florida Navel oranges, peeled and quartered (seeded if needed)
4 large Medjool dates, pitted
1 cup pure water
Using a high-speed blender, process all of the ingredients until the oranges and dates have been completely broken down and the mixture is creamy.
Serve in one very large glass or divide between two medium glasses. Enjoy!
---
A few tips…

The listed ingredients roughly amount to 24 ounces of Candied Navel, comfortable for one very large serving, two medium servings or four very small servings.

This smoothie isn't syrupy sweet. Keeping the smoothie 'moderately sweet' was my original intention. Depending on your individual preference, feel free to increase or decrease the amount of dates to your liking.

In the list of ingredients, I noted 2 large ripe Florida Navel oranges, peeled and quartered (seeded if needed). A large Florida Navel orange would equate to an orange at least 3 inches in diameter and 3 inches in height.

In the list of ingredients, I noted 4 large Medjool dates, pitted. A large Medjool date is roughly equal to just under a tablespoon. I chose to freely list the dates to make it easier, but you can go with the tablespoon measurements if you prefer. Medjool dates, same as other types of dates, can be found in varying sizes ranging from very small, small, medium, large to very large (or jumbo).

If your dates are not soft and pliable, you can soak them in a small amount pure water, just enough to cover the dates, for fifteen minutes or longer until they plump up enough for ease in blending. If you store your dates in the refrigerator, they will become stiff from the cold but will usually somewhat soften up after being left out at room temperature for a while. If they still seem hard, then definitely utilize the soak method.