'Bottoms Up'
An invigorating, sweet-tart concoction with a lovely high note of ginger.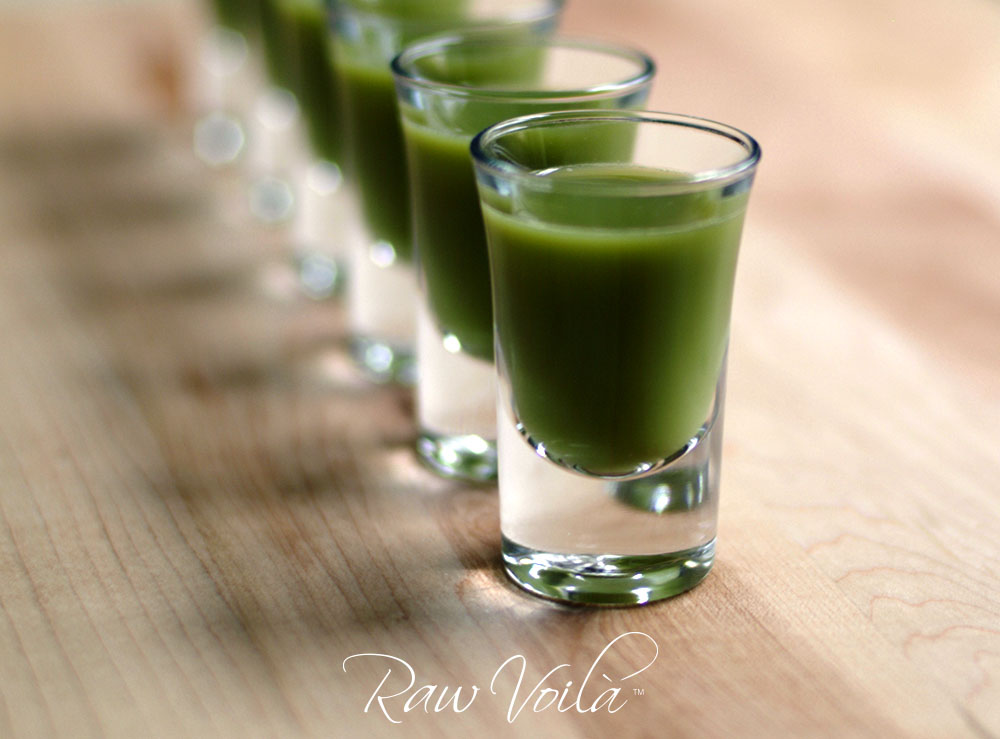 Tart at first bite and then sweet, Pink Lady apples complement very well with fresh ginger root and parsley, the celery a cooling bonus. This tasty concoction is amazingly reminiscent of a spiced lemonade though, of course, sans lemon. I love presenting it in simple shot glasses as the sharpness is fun to enjoy in such doses. However, feel very free to indulge in sipping it via any glass of your choice. It's great either way!
3 medium Pink Lady apples, cored and quartered (skin left on)
1 medium stalk of celery, any leafy tops left intact
1/3 cup Italian flat-leaf parsley, stemmed and tightly packed
1/2-inch by 1/2-inch piece of fresh ginger root (skin left on)
Process all of the ingredients through a juicer of your choice. Stir gently and serve!
A few tips…
To help limit your exposure to harmful pesticide residues and waxed coatings often associated with conventional produce, try to purchase organically grown fruits and vegetables as often as possible.
The listed ingredients should roughly amount to 12 ounces of juice, depending on how much liquid your apples, celery, parsley and ginger root piece yield. It is best to serve fresh juices soon after they are made due to oxidation and degrading of nutrients. However, they can be tightly sealed and placed inside of the refrigerator for short-term storage (a day or two).
While the final outcome will somewhat vary each time a juice is made, produce size (as well as quality) does play an important part. In the list of ingredients, I noted 3 medium Pink Lady apples, cored and quartered (skin left on). A medium Pink Lady apple would equate to an apple at least 2 and 1/2 inches in width and 2 and 1/2 inches in height. 1 medium stalk of celery, any leafy tops left intact: A medium stalk of celery would equate to at least 1 inch in width at its base and 12 inches in length.
Save the leftover pulp for adding to soups or as an ingredient in making breads or crackers. No need to throw that extra goodness away! The leftover pulp can last a day or two if stored in a tightly sealed container and kept inside of the refrigerator. If you are not able to use the leftover pulp in that amount of time, storing it inside of the freezer may be a better option.