Turmeric aids in detoxifying the liver, boosts overall immunity, is anti-bacterial, anti-fungal, anti-inflammatory and may also help stave off cancer. Belonging to the ginger family, its beautiful earthy and slightly citrusy, peppery flavor pairs well with countless types of recipes. I love adding fresh turmeric to various homemade juice concoctions. Plus, its golden hue is just gorgeous!
'Turmeric Teaser'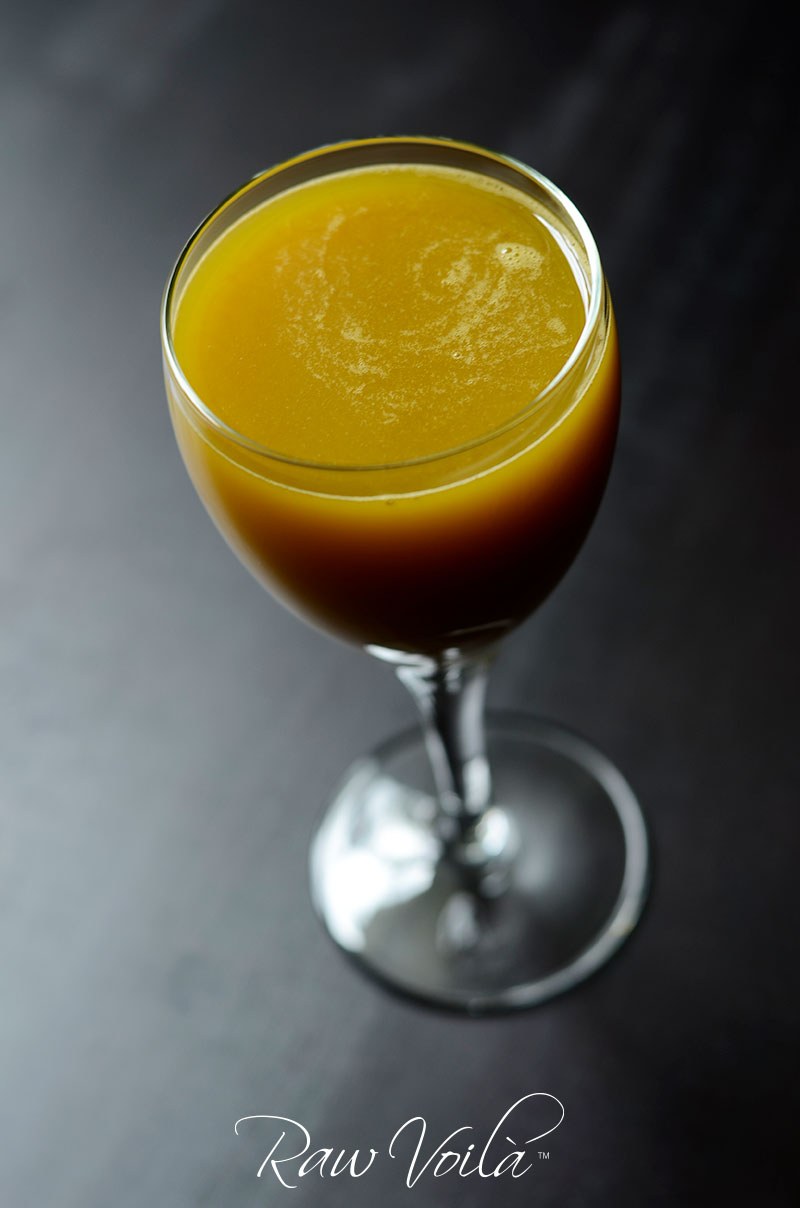 A wonderfully immune-boosting, detoxifying blend.
1-inch by 2-inch piece of fresh turmeric root (skin left on)
3 medium ripe Red Delicious apples, cored and quartered (skin left on)
1/2 of 1 medium Garden cucumber, cut into spears (skin left on)
Process all of the ingredients through a juicer of your choice. Stir gently and serve!
---
A few tips…
To help limit your exposure to harmful pesticide residues and waxed coatings often associated with conventional produce, try to purchase organically grown fruits and vegetables as often as possible.
The listed ingredients should roughly amount to 24 ounces of juice, depending on how much liquid your turmeric root piece, apples and cucumber yield. It is best to serve fresh juices soon after they are made due to oxidation and degrading of nutrients. However, they can be tightly sealed and placed inside of the refrigerator for short-term storage (a day or two).
While the final outcome will somewhat vary each time a juice is made, produce size (as well as quality) does play an important part. In the list of ingredients, I noted 3 medium Red Delicious apples, cored and quartered (skin left on). A medium Red Delicious apple would equate to an apple at least 2 and 1/2 inches in width and 2 and 1/2 inches in height. 1/2 of 1 medium Garden cucubmer, cut into spears (skin left on): A medium Garden cucumber would equate to a cucumber at least 2 inches in width and 5 inches in length.
Save the leftover pulp for adding to soups or as an ingredient in making breads or crackers. No need to throw that extra goodness away! The leftover pulp can last a day or two if stored in a tightly sealed container and kept inside of the refrigerator. If you are not able to use the leftover pulp in that amount of time, storing it inside of the freezer may be a better option.